Getting a job in fashion is not like getting a job in any other industry
If you are struggling to get a job in fashion
It's NOT because you didn't attend a fashion school
It's NOT because you don't have experience in the field
It's NOT because you don't know the right people
In

90%

of the cases, people can't get a job in fashion because they use wrong application strategies.
Step by Step implementation strategies and templates
It's finally time to get your fashion job/internship!
With this course you'll learn every secret on how to turn an application into a success, getting a step ahead of the competition and get your dream job or internship quickly.
The fashion industry's secrets, exclusivity and competition, make the process of entering it hard, stressful and challenging. The aim of this course is to making it quick and easy. You'll get all the tools to get your first job or internship in fashion and master your networking and personal branding skills.
The course guarantees its attendees a smooth and fast entrance into the working world of fashion.
"You hit the jackpot when the recruiter is impressed by your strategy!"
Abby, Student of Break into the Fashion Industry
Are you struggling with getting a job/internship in fashion or you look forward to entering the fashion industry and want to secure your job quickly?
There is no more time and job opportunities to waste!
This is the first and only course that teaches you the strategies and gives your all the tools to get a job in fashion quickly!
What you'll learn:
MODULE 1: An overview of the Fashion industry and its Career Possibilities
We will see together what are the different career options in fashion, the skills required for each career, what to study and how to get your first job for each career options.
MODULE 2: You Decided You Want to Work in Fashion, now what?
Understanding what is the right job/department for you is the first step for a successful application. If you apply for the wrong job, you'll fail. In this module you'll understand what fashion job is made for you with a practical exercise and how to match the requirements of fashion jobs with your skills.
You'll also learn where to find the best Fashion Jobs/Internships, how to use LinkedIn to find a Job in Fashion and research Fashion Professionals to contact them.
You'll learn where and how to find the emails of everyone working in fashion (recruiters, stylists, editors...) PLUS you'll be able to download the EMAIL TEMPLATE so you know exactly what to email.
You'll also get a list of 100+ fashion professionals to follow (stylists, editors, fashion professionals...)
MODULE 3: The Fashion Job Application Tools
Writing an outstanding CV and a perfect Cover Letter is the first step to getting a job in fashion. You'll learn step-by-step how to create the perfect CV and Cover letter specific for the fashion industry AND how to fit them to each fashion job you apply!
In this module you'll also learn 1+4 unconventional ways to apply for a fashion job and how to follow up after a job application and a job interview (+ FOLLOW UP EMAIL TEMPLATES INCLUDED)
MODULE 4: Fashion Internships
Fashion Internships represent the entry-ticket to the fashion industry. In this module you'll learn what to do before, during and after your fashion internship, what are the different fashion internship opportunities, what are the fashion internships that will lead you to a job, unpaid internships and interning in a fashion capital.
MODULE 5: How to Build your Network in Fashion from scratch
Networking is crucial for your career in fashion. Most of the jobs are assigned through word-of-mouth so the more people you know, the more career opportunities you'll have not only at the beginning of your career but also later, when you want to change job or company.
With this module the word "networking" will no longer scares you. You'll become a master of networking both online and offline.
MODULE 6: How to ace a Job Interview with a Fashion Company
The job interview is the fundamental step of an application and knowing what to do, how to prepare and how to behave during the interview is what makes the difference and get you the job.

I interviewed many people working in fashion, luxury and beauty and recruiters to ask about interview experiences and I collected all the tips in this e-book guide. Learn all the secrets on how to prepare and behave at all the interview steps: phone interview, Skype interview, in-person interview, the skill test. Discover in advance what are the most common questions and practice your answers, plus there is an extra tip from BURBERRY's Talent Acquisition Manager
MODULE 7: How to build your Personal Branding Online
If you don't have a personal brand online, you're missing job opportunities. Fashion recruiters nowadays check your online presence when they receive your application but also to find the perfect candidate to hire. So you want to make sure that all your social profiles (Instagram, Facebook and LinkedIn) and your online portfolio are on point to get the job! In this module you'll also see 6 case studies of fashion professionals who excel at personal branding.
---
Registering for How to Break into the Fashion Industry will not only give you access to all 7 modules, with video tutorials, exercises, tests, an ebook but you'll also get these 5 exclusive bonuses, for free. Including...


1. Access to the Private Facebook group to network with other students and people in fashion and get special news and content (€300 Value)

2. 3 CV TEMPLATES (€30 Value)

3. Email templates (€100 Value)

4. Cover Letter Templates (€70 Value)

5. A List of Fashion Professionals (€140 Value)
Recognized by Vogue Italia and Dior Professionals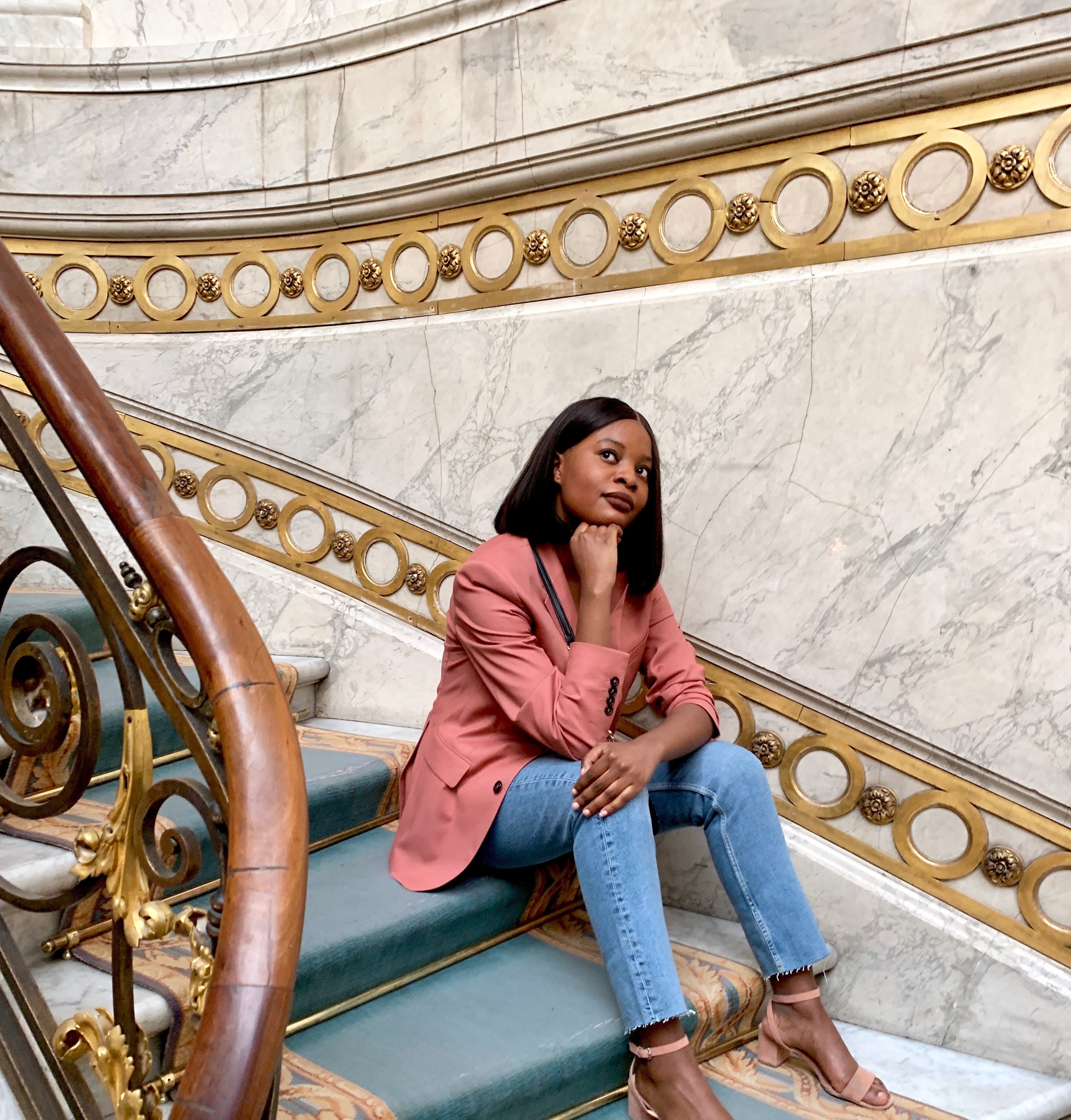 "If you seek a career in fashion, Glam Observer is the best platform to quickly understand the codes of the industry. It's a real career partner, empowering young ambitious talents during each steps of their professional journey. Giada is doing an amazing work, by building a strong community of passionate people, aiming to become the leaders of tomorrow."
- Patricia Dia, Brand Content & Event Communication at Christian Dior Couture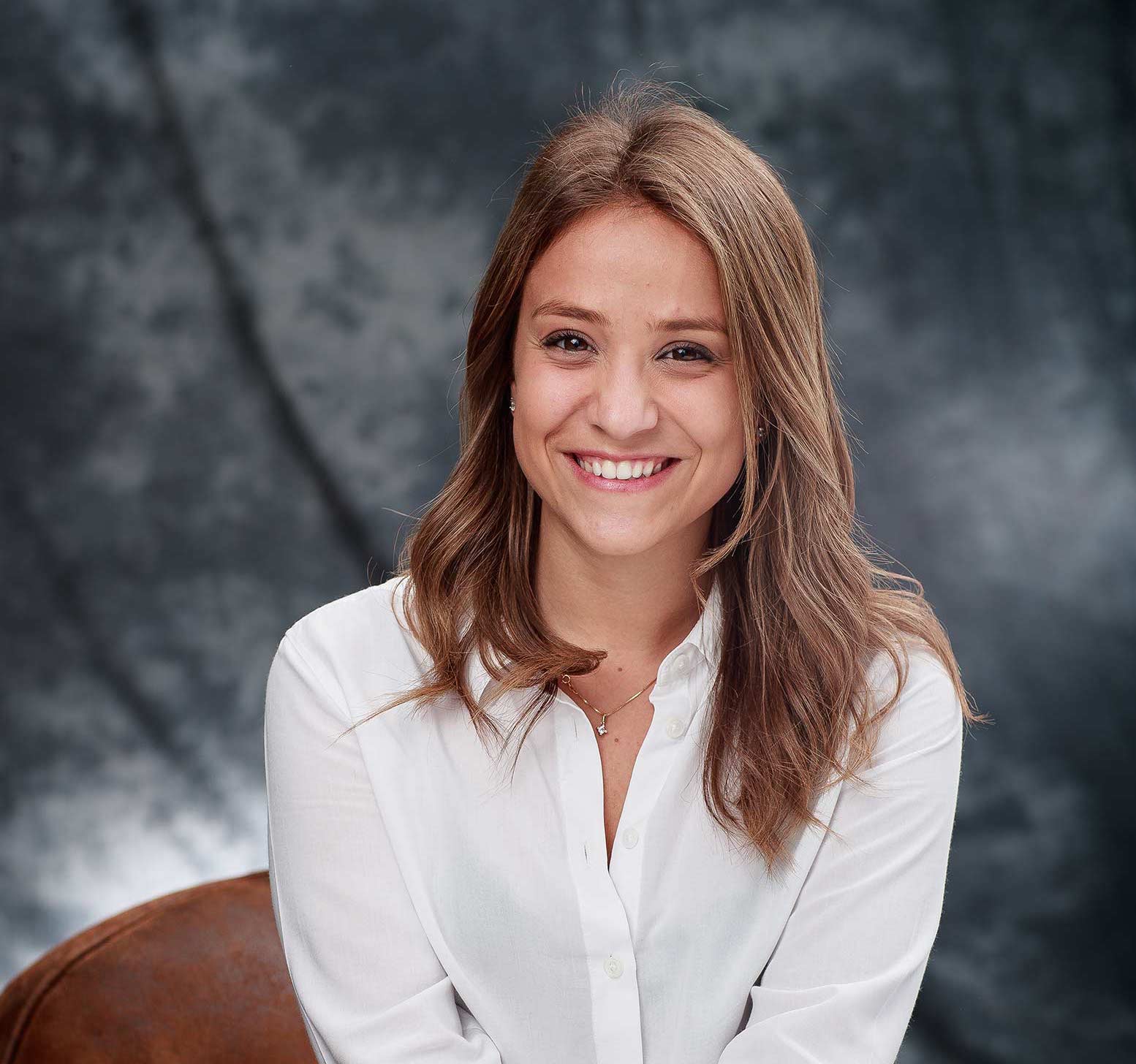 "Glam Observer is one of the rarest platforms that allows you to get practical help in researching and developing an international career in fashion, thanks also to the contribution of the community and the network created by other users."
- Serena Castrignano, Vogue Italia Talents Editor
Your Instructor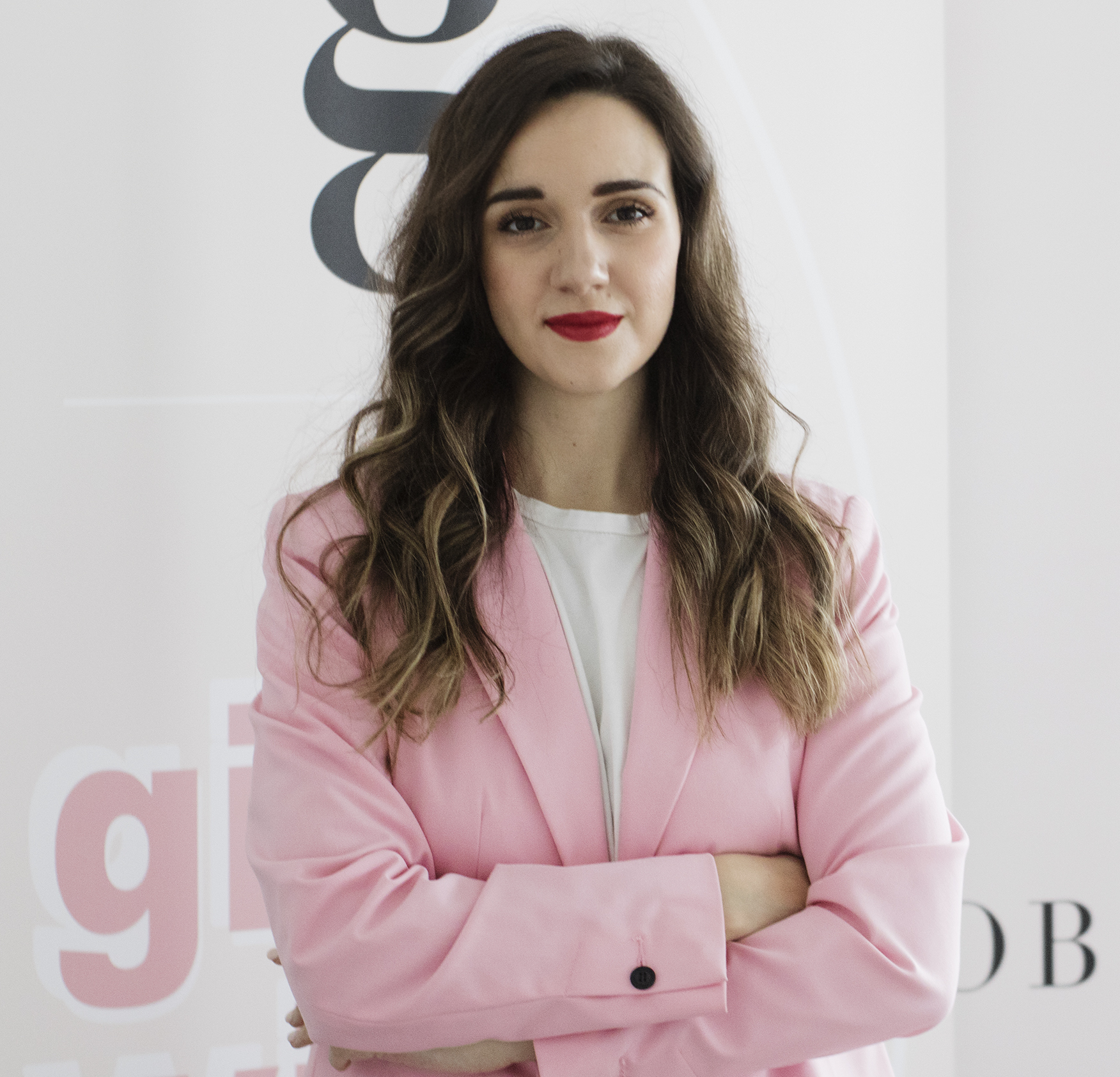 Giada lives in Milan and is the founder of Glam Observer, the fashion career advice platform she founded to help all the young talents who want to get into the fashion industry.
She studied Luxury and Fashion Management in Milan, attended courses of the FIT and Parsons and worked in fashion e-commerce for Yoox Net A Porter, Kering and Alexander McQueen before starting her own company.
Giada has already helped many girls to get their dream job in fashion at companies such as Dior, Valentino, Prada... through her advice and consultations and now has collected all her knowledge and expertise into this course to help even more people.
Giada has been featured on Marie Claire and interviewed by Elle
"I read the ebook guide the night before the interview and now I'm interning for LVMH in Digital Marketing!"
Kea K. LVMH Intern
---
"I've been trying to get an internship for over 3 months, then I've found this and I couldn't believe it but I learned how to structure my application process and learned other things I didn't consider like the social presence or networking, and I got my internship in 8 DAYS! I'll be forever grateful"

Hannah
---
I started as Digital Intern at British Vogue in July, two weeks after I finished this online course! It's fantastic!
Shravani

---
"I've wasted so much time and I was about to give up, then Giada helped me with the CV and the application process. I intern at my dream company now!"

Elle Intern
" After almost a year that I've been trying I finally got an internship at Dior. Your tips were very useful so I wanted to thank you for that. You taught me to push the limits. I'm very grateful"
Maite A. Dior Intern
You'll get a certification to add to your CV and LinkedIn profile which employers will recognize as a sign of an interested, motivated and ambitious applicant.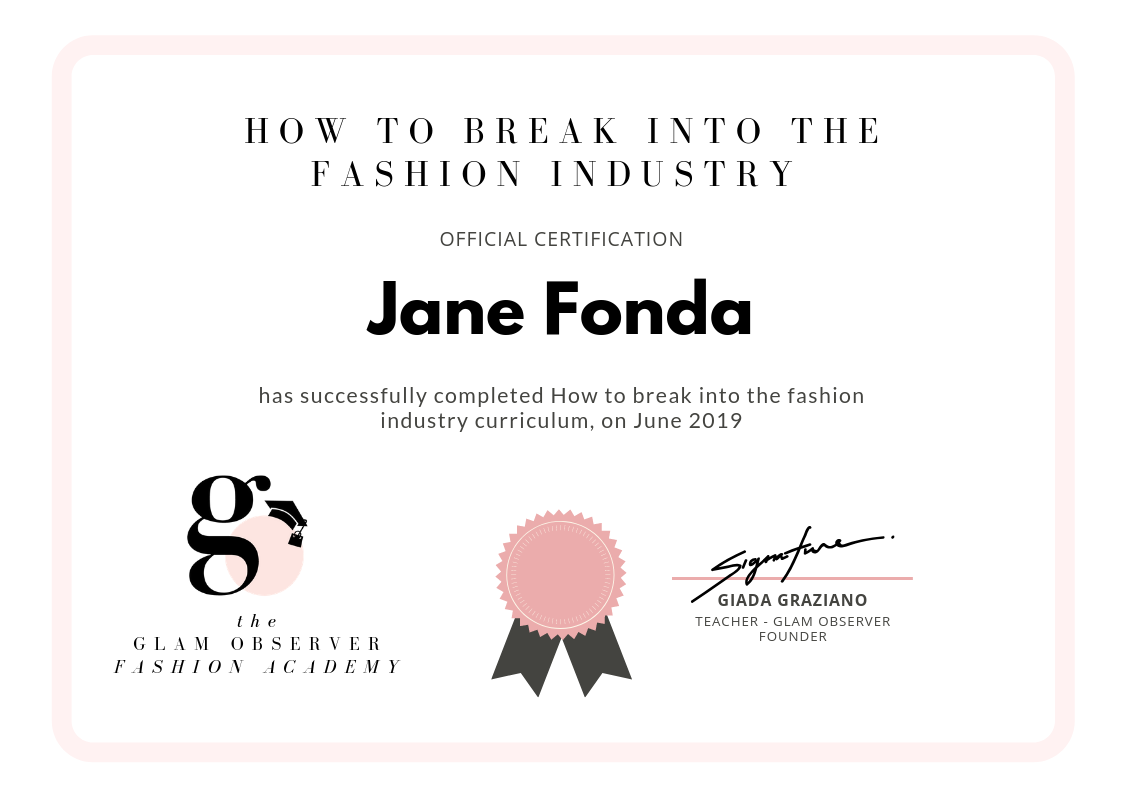 Frequently Asked Questions
When does the course start and finish?
The course starts now and never ends! It is a completely self-paced online course - you decide when you start and when you finish.
How long do I have access to the course?
How does lifetime access sound? After enrolling, you have unlimited access to this course for as long as you like - across any and all devices you own.
I haven't studied fashion. Is this course good for me
Absolutely. In the first module, we will see together an overview of the fashion industry and what are the different career options, the skills required for each, what to study and how to get your first job in PR, marketing, as an editor, stylist... So it's a great opportunity also to learn how the fashion industry works ;)
I have zero experience in fashion. Will this course help me?
Of course! Fashion internships are the first option for those who don't have experience in fashion. There is an entire module on fashion internships and how to get your first one! Hannah, my first student, got her first internship at a prestigious company with no previous experience in the industry, thanks to this course! How does this sound ;) ?
I live in France/Italy/Spain/US/UK... Will this course help me too?
The strategies of How to break into the fashion industry are international. You can apply them in any city you are to get a job wherever you want. Do you live in Italy and want to work in London? Do you live in Spain and want to work in Paris? Are you from New York and want to work in New York? You don't you live in a fashion capital and want to stay at home and work in fashion anyway? The course is for everyone :)
I attended a fashion school. I'm afraid that the lessons of the course are similar to the lessons of the fashion school I took.
Well, obviously I don't know which school or fashion course you attended so I don't know the lessons you took. But I can tell you from my experience (I have a master in fashion) and from the opinions of the students (some students of this online course studied at Istituto Marangoni, Central Saint Martins, Condè Nast College of Fashion, Polimoda) and they all confirmed is a completely different approach. In this course, I do not teach you the styling or design techniques or how to write a fashion article. How to break into the fashion industry is focused on getting a job for every career option you choose. It gives you the practical tools you need to get into the working world of fashion. Consider How to break into the fashion industry as a complementary course to the lessons you took at your fashion school.
I did two internships in fashion, but now I cannot find a new job. Is this course for me?
This course is for those who are struggling with getting a job in fashion. Whatever is your previous situation :) If you don't have a fashion job yet, it doesn't mean the fashion industry is not made for you, you're just doing something wrong when applying. With this course you'll get all the tools and learn all the strategies and industry secrets to get in fashion quickly